Network Support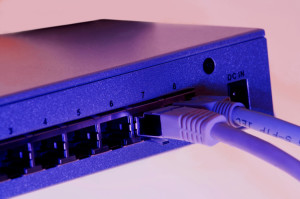 Whether your business is 2 or 2,000 employees, sharing information via computer files is essential to your success. You need a reliable and affordable network solution that is customized to your business operations. The right network can increase efficiency, and profitability.
Our technicians can help you choose the right networking option for your business for your current situation, as well as in the future. Whether you need file sharing in a small office, or remote connectivity between several offices, we can provide you with a reliable solution that fits your budget.
Peer-To-Peer Networks
For some small offices, employees simply need to share computer files. For those situations, a simple peer-to-peer network is the most logical solution. We can set up your network to provide access to needed files with no hassles.
Local Area Networks (LAN)
Some businesses need a central location for their computer files and programs. For these situations, a server set up on a local area network is often the best solution. With your input, our technicians can provide you with a scaleable solution to give your employees access to the information they need in an efficient manner.
Wide Area Networks (WAN)
Have multiple locations that need access to the same information? No problem. We can set up a secure wide area network that meets your needs.
Wireless Networking
Our technicians can set up a wireless solution that meets your needs. From designing and configuring the network to securing it, we'll be there to help.
Internet Access
Most companies could not function without reliable, secure internet access. We can work with you to choose and maintain the best solution for your business.
Routers, Firewalls and Switches
Routers and switches can help your company operate efficiently. But, if these networking devices are not set up properly, you risk problems with security, including hackers and viruses finding their way onto your network.
Our certified Cisco engineers will recommend the proper appliance for your environment and secure it against these and other threats.